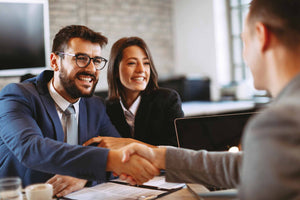 DutchCham X Berlitz Singapore
Exclusive Offer: 5% Discount on Classes!
We are thrilled to announce an exciting collaboration between the Dutch Chamber and Berlitz Singapore! As part of this collaboration, members of the Dutch Chamber are eligible for an exclusive 5% discount on Berlitz language classes.
Whether you're looking to improve your language skills for personal growth, travel, or business, Berlitz Singapore has the right course for you.
Why Berlitz?
Our immersive method delivers effective, practical language lessons since 1878. Swift progress through structured programs and cultural integration ensures confident communication. Choose flexible, in-person or online options with a 145-year legacy of success!
DutchCham Exclusive Offer
Offer Details:
Discount: Enjoy a 5% discount on the tuition costs of Berlitz language classes.
Applicability: The discount applies only to tuition costs and excludes registration and material fees.
Validity: This special offer is valid until the end of September.
At Berlitz Singapore, we understand the importance of effective language education. Our experienced instructors, immersive teaching methods, and flexible class schedules ensure that you receive a comprehensive and tailored learning experience. Whether you're a beginner or looking to refine your existing language skills, we're here to support your language journey.