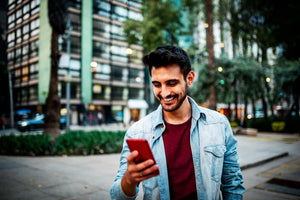 Discover the allure of Hindi, one of the most widely spoken languages in the world, with Berlitz Singapore. As a global leader in language education, we are delighted to offer comprehensive Hindi courses designed to cater to your language learning needs. Whether you are a beginner or an advanced learner, our experienced instructors will guide you on an immersive journey through the vibrant world of Hindi.
1. Unlock Professional Opportunities
India's economic growth and increasing global influence have transformed it into a thriving hub for international business. Learning Hindi can open doors to various professional opportunities, whether it's in business, tourism, media, or the diplomatic sphere.
Fluency in Hindi not only enhances your employability but also enables you to communicate effectively with Hindi-speaking colleagues, clients, and partners.
2. Broaden Your Cultural Horizons
Immerse yourself in the rich cultural heritage of India by learning Hindi. With its diverse languages, traditions, and history, India offers a kaleidoscope of experiences that can be fully appreciated through the Hindi language.
By learning Hindi, you gain access to a treasure trove of literature, music, cinema, and art that have captivated audiences around the globe.
3. Connect with Native Hindi Speakers
With over 500 million native speakers, Hindi is the fourth most spoken language globally. By learning Hindi, you not only gain the ability to communicate with native speakers in India but also connect with Hindi-speaking communities worldwide.
Whether you are traveling, building personal relationships, or fostering cultural exchanges, speaking Hindi allows you to forge deeper connections and appreciate different perspectives.
Meet Our Hindi Instructors!
Hi, I'm Amisha from India with six years of teaching experience in Singapore, Malaysia, and India, catering to students of diverse backgrounds.

I take pleasure in teaching and customizing content to meet my students' expectations!
Originally from India, I have taught General, Business, Academic Course, and Exam Prep to students of all ages for a decade.

I love teaching vocabulary and witnessing students use new words from the start of their language journey.