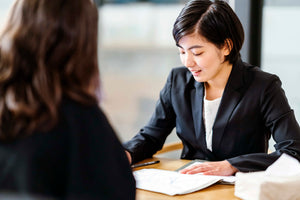 Couple cultural understanding with fluent language skills to navigate any conversation in Japanese thanks to the proven Berlitz Method of language education.

With over 140 years' of experience teaching languages to millions of people across the globe, you can rest assured that when you learn Japanese with Berlitz you will get fluent fast.

Whether you want to unlock business or career opportunities with the Japanese language, want to travel the country and experience the culture on a deeper level, or you want to converse with friends in their native language, Berlitz can tailor Japanese lessons to meet your goals.
Why study Japanese?
Travel, history, business, technology, art, adventure, fine cuisine, culture: Japan has it all. Learning Japanese will open up opportunities for you, whether it be in business, as a student, or a member of a global village. Japanese is spoken by around 130 million people worldwide. It is an important business language, being the third largest economy in the world with 52 Fortune 500 companies located in the country.
Japan is also a leader in technology and innovation, so if you are interested in a career in these sectors, it is a valuable skill to have. In addition, Japan is a major cultural influencer, with its food, art, music, and fashion increasingly in demand. Finally, it is a major travel destination, which makes learning Japanese very important for anyone interested in exploring the island nation.
Online Japanese classes
One of the biggest obstacles for many people looking to learn Japanese is time. We understand the stresses of modern life, which is why we offer Japanese lessons online.

All Japanese lessons happen in real-time under the expert guidance of a Berlitz-certified instructor, who will support and guide your learning journey.  

Importantly, you will spend your lessons in-language, simulating the experience of learning in Japan by immersing you in the language from day one.