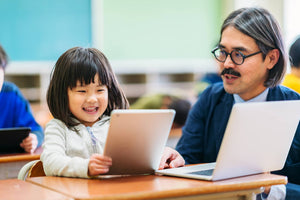 Boost your child's language proficiency this summer
Are you looking for a transformative language-learning experience?
Our 2023 Summer Camp in Singapore is designed to provide a Fun, Interactive and Immersive environment where children can rapidly develop their English, French, German, Japanese, or Mandarin language skills.
Intensive Language Instruction
Dive deep into the language of your choice with daily immersive lessons tailored to your child's level.
From vocabulary building to conversational practice, your child will make remarkable progress in a short period.
Personalized Attention
With our small class sizes, your child will benefit from a cozy and supportive learning environment.
Our instructors can provide focused attention, tailored feedback, and individualized guidance to maximize your child's learning experience.
Confidence Boost
Watch your child's confidence soar as they practice their language skills in a fun-filled and supportive environment.
Limited spaces are available, so register now to provide your child with an unforgettable language-learning adventure this summer!
Reserve your spot today!